Ivacy is one of the most popular VPN services available today that finds its headquarters in Singapore.
The prices of the firm are among the most competitive ones in the market, with an above-average international server funding, as well as reliable hardware for P2P sharing and streaming purposes.
Ivacy won the Pro Privacy Award in 2019 for being the Best Speed as well as runner-up for being the Best Value along with the Best Overall VPN.
Over time, it has earned the respect of numerous tech specialists.
Moreover, this VPN offers a very explicit privacy program and displays to its users the data that is collected and that is not.
Many more Ivacy VPN reviews raise the concern of the man behind the operation. The fact is that the true owner of Ivacy VPN stays ambiguous to this date.
Regardless of everything else, the primary focus lies in the regulation of internet freedom as well as data privacy that is offered by the VPN.
Before Start the review if you are interested to download Ivacy VPN & want Discount coupon code the just use below coupon code in billing section.
Promo Coupon code – Gamingfreak10
In this article, we are going to provide you with a detailed Ivacy VPN review and focus largely on these aspects.
Ivacy VPN Price List 2023
| | |
| --- | --- |
| Base monthly price | $9.95 |
| Monthly price with 1 year subscription | $3.66 |
| 1 year subscription savings | 66% |
| Monthly price with 2 year subscription | $2.45 |
| 2 Year subscription savings | 75% |
Use Our Coupon Code to get more 10% Discount – Gamingfreak10
Ivacy VPN Major Features
The following are some of the fundamental features that the users will get provided with by using Ivacy VPN.
1. Limitless Bandwidth
You get to enjoy this VPN with no limitations. It allows the user to stream, download torrents, get access to plenty of blocked websites in the region while also making safe use of all the unsecured Wi-Fi networks as much as they want without any restrictions.
2. Ten Multi Logins
With a single subscription to Ivacy, the users are allowed to easily connect up to 10 devices at one time.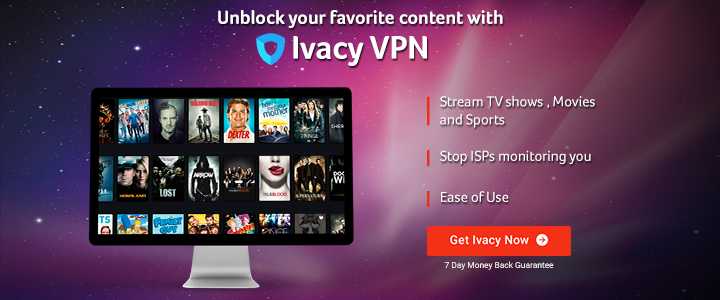 However, the drawback is that you cannot increase this limit in any way, and it does not offer any family plan.
3. Internet Kill Switch
The Internet Kill Switch works to cut the internet connection as soon as the VPN service dips to maintain the privacy of the user.
According to another Ivacy VPN review, it was found that this functionality has gone to be modified considerably over the past few years.
In the Ivacy VPN test that was conducted, it was discovered that this feature gets activated automatically on Android as well as Windows applications only.
4. Split Tunneling
If you wish to, you can also prefer to use their VPN only on some specific apps.
In this manner, you will not only get to enjoy the content that is accessible but also the ones that are locally restricted at the same time.
Split tunneling furthermore helps in minimizing speed reduction since limited data needs to get traveled to a private server for the process of encryption.
5. Smart Purpose Connection
Deciding on a good service is crucial if you wish to enjoy superior performance.
Smart Purpose Connection in Ivacy VPN makes it incredibly easy to spot reasonable VPN servers by simply classifying them into 3 different purposes. These include Streaming, Downloading, as well as Unblocking.
6. Auto Connect
The VPN will automatically launch as your device will restart. While it mainly stays present in the mobile application of Ivacy, users can also choose to enable it on their desktop.
7. Multi-Port
Multi-port scans for available ports while connecting to the fastest one. It also works to avoid the ones that may end up slowing the l speed of your internet connection.
8. Bypass Proxy
This feature is usable on the Ivacy Chrome extension and it works to stop the user from connecting to any of the proxy servers.
You can get access to nearly all the proxy-blocked sites and avoid the traffic so that they don't get redirected to poor URLs.
9. TV Login
The QR code scanner is the primary way to launch the Ivacy VPN application on your TV. Through this scanner, you can get access to content that is otherwise restricted from primary streaming services.
Ivacy VPN Advanced Features
Besides the above-mentioned essential features, Ivacy VPN also offers a couple of add-ons in the application that works to enrich the digital experience of the user.
1. Reliable IP
Ivacy VPN can help you with an extraordinary IP address that is not only static but also way more secure as well as credible than the shared ones.
You can select a reliable IP address in Ivacy VPN from the United States, Canada, Australia, the United Kingdom, Germany, Singapore, or Hong Kong for $1.99/month.
2. Port Forwarding
For just $1 a month, power users are provided with a chance to take advantage of Port Forwarding in Ivacy VPN.
It enables the users to remotely get access to their computer, improve their downloads, have a look at the surveillance cameras, and also strengthen their security against attacks of Distributed Denial-of-Service (DDoS).
Ivacy VPN Servers and Locations
The data regarding the number of servers in Ivacy VPN is unreliable.
While the firm largely asserts that their multinational line is more than 3,500-strong, to everyone's surprise, the number seems to make twice as much during checkout.
There are servers of Ivacy VPN in no less than a hundred sites across 77 different countries which are 156% greater than the enterprise standard of 30.
The network is undoubtedly well distributed since it covers 34 countries in Europe, 20 nations in Asia as well as the Pacific, 11 countries in the Americas, together with 7 countries in Africa.
It is worth noting that actual servers make up nearly a quarter of the overall fleet of the service.
The drawback is that the users won't be able to get access to all of the servers in the VPN across the board since merely 34 countries as well as territories will appear in the application consistently.
Generally, Ivacy VPN for mobile features one of the most extensive servers lists having 66 countries as well as territories. In this post we covered denmark ivacy vpn review, belgium ivacy vpn review, denmark ivacy review: a vpn with lots to offer, ivacy vpn – the best overall vpn for france vs belgium review & new zealand ivacy vpn vs canada ivacy vpn review all your doubts in this article.
Ivacy VPN Speed
Nearly every Ivacy VPN review said that the VPN is unlikely to surpass the leaders in this industry in terms of its speed anytime soon.
Having said that, the VPN is quick enough to deal with essential online browsing.
Ivacy VPN Privacy and Jurisdiction
Ivacy's headquarters are established in Singapore which are among the four central partners with the Fourteen Eyes alliance.
This implies that historically, the government of Singapore shares intelligence with the below-mentioned nations:
US
UK
Canada
Australia
New Zealand
Denmark
France
The Netherlands
Norway
Germany
Belgium
Italy
Sweden
Spain
Usage of this VPN doesn't conflict with the legislation of the country of Singapore, however, the administrations protect the internet carefully and don't flinch to take down any sites when required.
Luckily, Ivacy features a no-log system. The VPN doesn't regulate or maintain lists of connection logs or times, activities of online browsing, founding IP addresses, histories of IP assignments, traffic databases, as well as DNS questions.
The details that Ivacy VPN collects include merely the user name, email address, and payment credentials during account creation as well as customer outreach.
The corporation lists chat along with email correspondence, however, also deletes the data of passive users every year.
Ivacy VPN Security and Protocols
For ensuring complete protection against data leaks as well as cyber-attacks, Ivacy VPN executes the following security measures for the users that are undeniably effective to a great extent:
1. Military-Grade Encryption
Ivacy makes use of 256-Bit encryption. It is worth mentioning that it is one of the most protected structures of encryption that is available out there.
It will help to make your data unhackable to the extent of confidential government documents.
2. Multiple Protocols
Ivacy VPN also supports multiple protocols that include OpenVPN (TCP or UDP), L2TP, IKEv2, PTP, as well as SSTP.
All of these protocols are accountable for building safe channels to ensure the privacy of the traffic data.
The company also claims to make use of a Stealth protocol, however, as per our research, there is no recognition of WireGuard in Ivacy VPN.
As all of these above-mentioned protocols provide a different mix of speed, encryption degree, durability, as well as device compatibility, it may end up enhancing the streaming, torrenting, as well as browsing experience of the user to have plenty of options.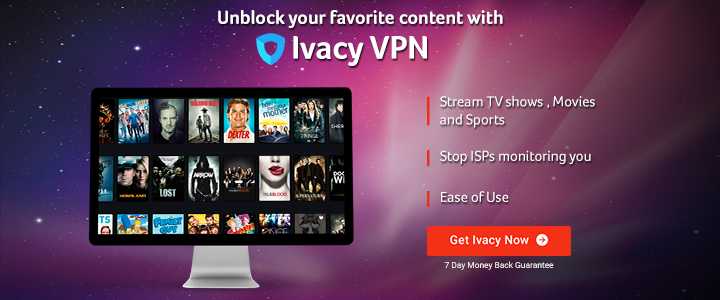 3. Protection from Virus and Malware
Ivacy VPN makes use of cutting-edge technology for identifying as well as deleting malicious codes while installing files.
4. IPv6 Leak Protection
The feature of IPv6 Leak Protection in Ivacy VPN helps to prevent the IP information of the users from leaking while also keeping third parties from levering on any online browsing activities.
5. DNS Security
Ivacy VPN encrypts the DNS requests of the users by making use of their DNS servers for hiding the Internet Service Provider (ISP) of the user.
6. DDoS Protection
The state-of-the-art infrastructure of Ivacy VPN can protect the users from any kind of cyber-attacks that strive to disrupt the internet traffic for paralyzing the online browsing activity of the user.
7. Avoid WebRTC Leak
This feature is exclusively available on the Ivacy VPN extension and it helps to keep the actual IP address of the user a secret.
8. Ivacy VPN Leak Test Results
Ivacy VPN Review has from time to time show that the VPN has been highly credible in keeping the data of the user secure as no IP, DNS, or even WebRTC leaks were discovered in plenty of studies.
Ivacy VPN and Streaming Services
We can't finish off the Ivacy VPN review without talking about how the service is created for streaming purposes.
And there's no denying in that of course! Ivacy VPN features a comprehensive arsenal of VPN servers that are optimized for streaming and possess the ability to unblock plenty of streaming platforms on your device.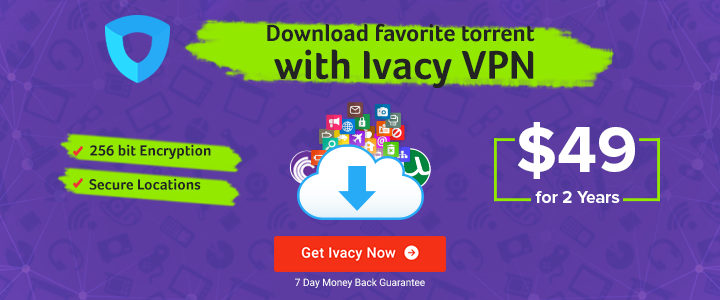 Go to Start Streaming and there, you can pick a server for connecting by channel or nation.
In case you decide on the former, the Ivacy VPN will work to automatically hide your IP location and you will be able to operate your streaming app or site with great ease.
Is Ivacy VPN effective for Torrenting?
Ivacy VPN not only features different servers that are designed for P2P sharing, but the VPN also provides its users with intricate coats of insurance for detecting as well as removing any kind of hazards in downloaded data.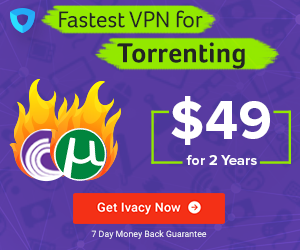 The VPN also works to prevent bandwidth throttling. To deter any kind of guesswork, the user can choose protection from virus and malware, leverage P2P-optimized servers in the VPN, and get access to some of their most favorite torrent sites just in peace.
Ease of Use
Windows 10, mobile applications, as well as browser extensions of Ivacy VPN, possess a very common look and sense like leading VPNs.
The users can navigate it with great ease and discover the basic features on the main screen.
By default, the VPN setting is going to be Automatic and it will immediately connect you to any of the fastest servers near your location.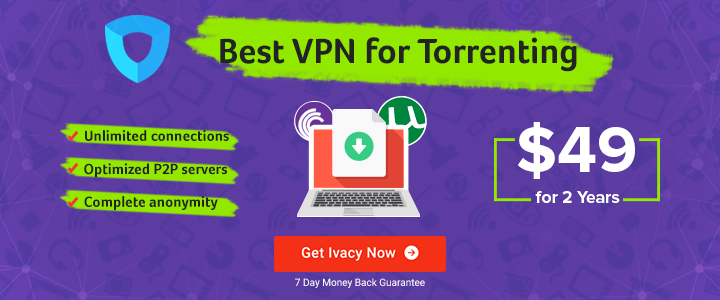 The tab named Purposes features 3 different categories including Start Streaming, Secure Downloading, along Start Unblocking.
You can head there if you wish to narrow down the server choices based on your intents. The tab named Locations will allow you to search for your desired servers and also put them into the list of your favorites.
All the features of the VPN are disclosed by simply tapping on the triple bar that you will find at the top right corner of your screen. This also includes the feature of Internet Kill Switch as well as Split Tunneling.
While the design of this VPN is a little different, the Windows application features the exact components as its smartphone counterpart.
On the main screen, it features a toolbar on your left having icons for various purposes such as Smart Connect, Dedicated IP, the trio of options of Purposes, My Account, Settings, as well as Help.
The three different versions of the Ivacy VPN are all intuitive, so we don't think that even any beginner VPN user is going to struggle to navigate through them.
Customer Support
Ivacy provides customer support at different levels: comprising a live chat option, email support, as well as a knowledge base.
The live chat option is available for all users 24/7 and delivers quick answers. Email is a bit less responsive which is understandable however they will provide you with long-form responses within 30 minutes or three hours.
The Support Center of Ivacy VPN responds to the questions that are most frequently asked regarding the software or its features. The practically ever-growing Ivacy's knowledge base gives links to plenty of video tutorials.
Ivacy VPN Price
The Ivacy VPN doesn't fail to disappoint owing to the company's incredibly competitive pricing plans. Below, we have mentioned all the subscription options that Ivacy has to offer:
One-month plan – Grab The Deal 10% Discount
One-year plan – Grab The Deal 65% Discount
Five-year plan – Grab The Deal 87% Discount
Use Coupon Code – Ivacy20
The five-year subscription plan by Ivacy will cost you less than the one-year plans of other top VPNs like ExpressVPN, SurfShark, or NordVPN.
Students, as well as beginners, can receive even more savings by using Student Beans or Youth Discounts.
If you wish to try out the VPN first, you can simply get their one-day free trial.
However, in case you wish to have more time to test the VPN, we suggest you sign up for their paid trial for seven days that will cost you $0.99 only.
This 7-day trial will unlock all the premium features of the VPN for you. Moreover, it is non-refundable and will auto-renew to the annual subscription plan in case it is not canceled.
Ivacy also offers a 30-day guarantee of giving the money back. Although this policy doesn't include their one-month subscriptions plan, other Ivacy plans are completely refundable within a week.
Pros of Ivacy VPN
Pros
The VPN is functional with US Netflix, Hulu, as well as BBC iPlayer.
Nice logging policy
Invincible price rates on long-term subscription plans
Nice speeds for regional VPN connections
Cons
The VPN is way too mysterious in its ownership structure.
Features of the VPN kill switch and split tunneling aren't available for MacOS and iOS.
The great decline in speeds on internet connections
Ivacy VPN Review 2023 – Verdict
The Ivacy VPN review that we mentioned in this article must have confirmed for you by now that while the Ivacy VPN is a secure one, it's probably not the fastest out there.
However, as it is functional with a lot of streaming platforms without any kind of interruption, it is unlikely to complain.
The best part about the VPN is that it indicated no traces of leakage of user data, however, it would've been a bit better if the leak security instruments had been facilitated by default.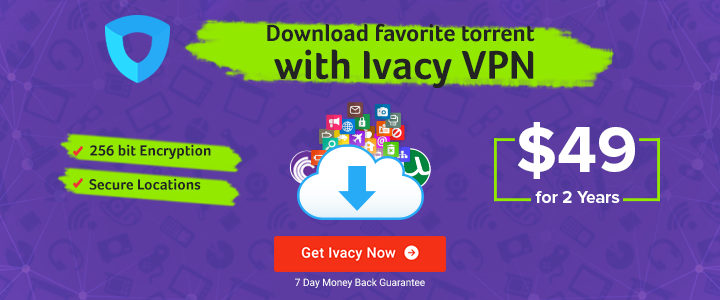 In case you are comfortable with using a VPN group that prefers to protect its privacy, the five-year plan of Ivacy VPN is an incredibly reasonable deal.
However, in case you don't wish to deal with the secretive management of the company, the service is possibly not the one for you.
Frequently Asked Questions (FAQs)
Q1. Is Ivacy VPN available free of cost?
Q2. What is the subscription plan of Ivacy VPN?